GILAC, A FRENCH MANUFACTURER AT YOUR SIDE SINCE 1941!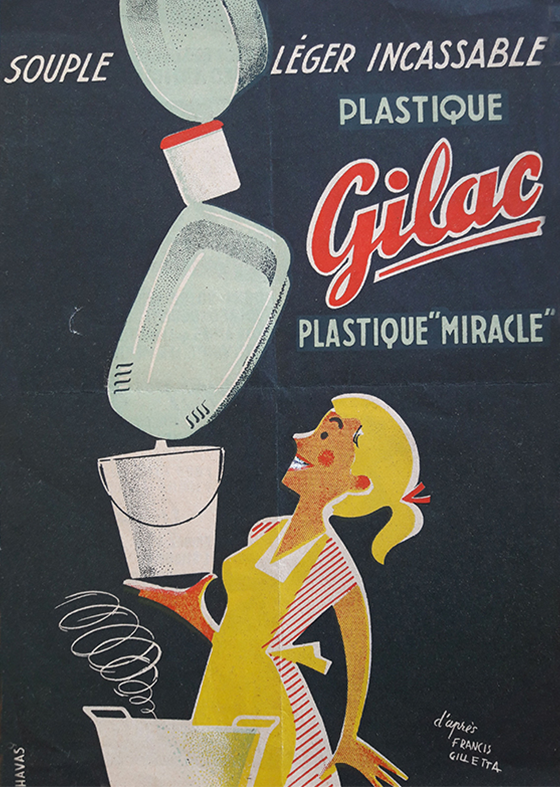 French manufacturing
Since 1941, we have been designing, manufacturing and marketing plastic food containers for local producers, industrialists, farmers, catering and food industry professionals... Located in our heartland, the Auvergne Rhône Alpes region, we offer 700 product references, in stock, from more than 80 years of know-how, to support you on a daily basis. Professional quality, durability, food safety and reactivity are the four values that guide our work every day so that yours is made easier! Read more...
Food safety
What does food safety mean when it comes to plastic food containers? How can you be sure that you are complying with all the regulations in force in France, and thus avoid sanctions in case of hygiene control? Trust us to better understand what is a certificate of alimentarity, a migration test, bisphenol A... You can also adopt our specific ranges to facilitate the application of the HACCP method. We are committed to your side by providing you with food containers and boxes in full compliance with the law and we give you the proof in full transparency. Read more...
Durability
We are convinced that in order to preserve our quality of life and the environment, the first ecological gesture is to throw away less to limit our waste. As a responsible manufacturer, we are committed to providing you with durable food containers that will last you a long time. To fight against programmed obsolescence, we maintain our ranges year after year to avoid you having to renew your installations. And contrary to popular belief, food grade plastic is 100% recyclable. The traditional HDPE, biobased HDPE, recycled HDPE, LDPE or PP, that we use, benefit from adapted recycling channels. So let's commit together to a responsible future by saying Yes to sustainable plastic!
Professional quality and health issues
Developed in close collaboration with you, professionals, our plastic food containers are designed for intensive use (shape, ergonomics, thickness, choice of materials) where the tool adapts to your gestures and not the other way around. To help you choose the food containers and crates best suited to your uses, we have produced an educational guide that recalls the major health issues relating to plastic food containers.Read the guide (writen in French)
Flexibility and reactivity
We offer you more than 700 product references available from stock and with no minimum order. You can also customise, on request, your food containers and crates with your colours thanks to our customisation service integrated in our production line. We can do this because we are a manufacturer, owner of more than 400 moulds and registered designs, which we produce in France and ensure the marketing and shipping of our products. For you, whose rigor and excellence we know, we are committed to accompanying you as best as possible to facilitate your daily life!
Certifications and labels
To provide you with the best possible service, our company is certified ISO 9001 version 2015. And as we are proud of our roots in the Rhone-Alpes region and to be a manufacturer in France, we have joined the FrenchFab label, which brings together French manufacturers, and the Origin'Ain label, which promotes the know-how of excellence in the Ain!
CUSTOMER TESTIMONIALS
PAUL CAOUTCHOUC, DISTRIBUTOR
"It is mainly food professionals who buy Gilac products. This seems normal, because the containers are suitable for food contact. Some companies make original use of Gilac equipment, such as this brand of sparkling mineral water that puts plastic bottles with defects in Gilac laundry baskets"
February 2022
YANN ROUSSELOT, SUSHIMAN
"For ethical reasons, we wanted to have the most organic approach possible, from the material to the finished product, and only the Gilac brand offered a biobased range. We already have good experience with this equipment, which allows us to work in good hygienic conditions
October 2021
LINDA SEYVE, CHEESE MAKER
"When we set up our laboratory, Sogebul, our supplier recommended Gilac and we were not disappointed. Their dimensions (crates) are standard, which is very practical! In addition, they are very functional and above all we have the guarantee that they are suitable for food contact, which is very important in our business."
August 2021
DELPHINE AND HUGO PETREMANT, BAKERS
"Gilac containers are the most resistant for daily use! Indeed, when the dough is scraped to remove it, there are fewer scratches at the bottom of the container, therefore less deterioration and this is felt in the quality of the dough, which is flawless. And they are very well suited to food contact."
February 2021