BECAUSE BEING A MANUFACTURER
We design products of irreproachable quality, meeting the strictest standards, manufactured in France, as has always been the case, and immediately available. Our greatest pride is when the chef tells the apprentice to 'hand me the GILAC!' He forgets that it is over 80 years of high standards and expertise that are falling into his hands, because we have done everything to make it seem simple.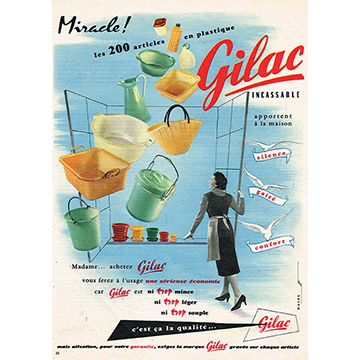 Since 1941, we have designed, manufactured, and distributed food-grade plastic containers, for you, local producers, manufacturers, farmers, and catering professionals. We have always been established in the Auvergne Rhône Alpes region, which is close to our heart, and we offer 700 products, kept in stock, developed based on over 80 years of expertise, to support you daily. Professional quality, sustainability, food safety, and responsiveness are the four values that guide our work daily to make yours easier!
What does food safety mean regarding food-grade plastic containers? How can you be sure that you comply with all the regulations in force in France to avoid sanctions in the event of a health and safety inspection? Trust us in order to better understand food safety certificates, migration testing, bisphenol A, etc. You can also use our dedicated ranges to facilitate HACCP method implementation. We are at your side, providing you with food containers and crates in full compliance with the law, and we openly provide you with proof of this.
'Technical data sheets and food safety certificates are essential when compiling a health approval file.'
Stéphanie CHEVALIER LOPEZ MOF Catering Food Safety Consultancy and Appraisal, Head of SCL Qualité
Professional quality and health issues
Developed in close cooperation with you who are professionals, our food-grade plastic containers are designed for intensive use (shape, ergonomics, thickness, choice of materials), where the tool adapts to you and not the other way around. To help you choose the food containers and crates best suited to your uses, we have published a guide that recalls the major health issues relating to food-grade plastic containers.
'GILAC containers are truly durable: they don't break easily, which is quite important because we are in a hospital and we use them every day.'
Tristan DEREDEC Project Manager Groupe SHCB (Lyon)
We are convinced that, to preserve our quality of life and the environment, the first ecological gesture is to throw away less to limit our waste. As a responsible manufacturer, we are committed to providing you with durable food containers that you will be able to use for a very long time. We fight against planned obsolescence by maintaining our ranges year after year so that you do not need to change your equipment. And, contrary to popular belief, food-grade plastic is fully recyclable. The conventional HDPE, biobased HDPE, recycled HDPE, LDPE or PP, we use all have appropriate recycling channels. So let's all work together for a responsible future by saying Yes to durable plastic! 
Flexibility and responsiveness
We offer over 700 products, all kept in stock, available with no minimum order quantities. You can also customise, on request, your food containers and crates in your colours thanks to our customisation service, integrated into our production chain. We can do this because we are a manufacturer which owns over 400 moulds and registered models produced in France and we personally handle the marketing and shipment of our products. For you, whose trade we know to be rigorous and demanding, we are committed to supporting you as best as possible to make your daily life easier!
certifications and labels
In order to provide the best service possible, our company is ISO 9001, version 2015, certified. And, as we are proud of our Rhône-Alpes roots and of being a French manufacturer, we have joined the FrenchFab label, which brings together French manufacturers, and the Origin'Ain label, which promotes the excellence of Ain businesses!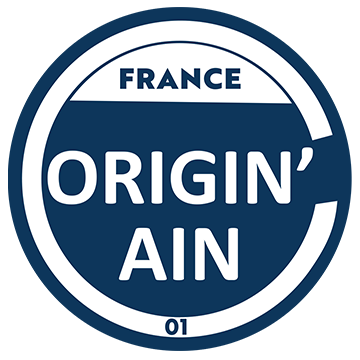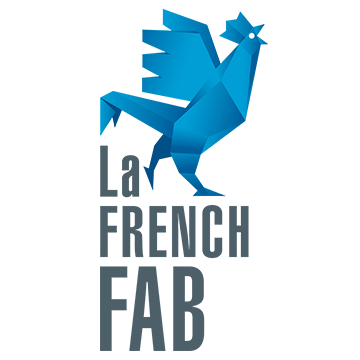 our partners? experts in their field
We lead a dynamic CSR approach by developing different types of partnerships. We want to participate in the training of tomorrow's professionals by being partners of apprenticeship schools. We are committed to being part of a virtuous circular economy, in particular by partnering with new returnable packaging solutions or by offering a second life to our products.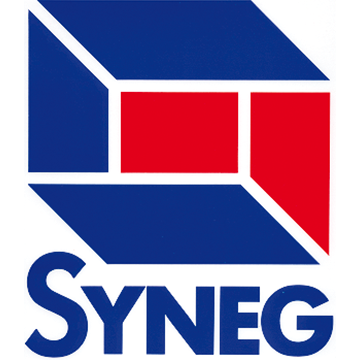 We are a member of SYNEG, the trade union for manufacturers of equipment for professional kitchens. As a member of SYNEG, we are kept up to date on market trends as well as European and international technical standards in order to offer you products that meet all food safety standards and are in line with your needs in these constantly changing trades.