WE GO OVER THE TOP FOR YOU SINCE 1941
At Gilac, we design, manufacture, and distribute food-grade plastic containers. We have done this, with the highest standards, since 1941, for you, local producers, manufacturers, farmers, and catering professionals. For you, whose trade we know to be rigorous and demanding, we do everything we can to ensure that we do ours as best as possible. Professional quality, sustainability, food safety, and responsiveness are the four values that guide our work daily to make yours easier. This mission requires us to design products of irreproachable quality, meeting the strictest standards, manufactured in France, as has always been the case, and immediately available. Our greatest pride is when the chef tells the apprentice to 'hand me the GILAC!' He forgets that it is over 80 years of high standards and expertise that are falling into his hands, because we have done everything to make it seem simple. This is how we have written and continue to write our Story with you, because, for you, we can never do enough!
ONCE UPON A TIME, THERE WAS THE PLASTICS REVOLUTION
It all started in 1909, when the term Plastic was first used to refer to Bakelite. It really took off in the 1930s with the birth of thermoplastics, which we still use today. This was when the first plastic toys and household items entered our daily lives. After World War II, Olivier Lacroix, the founder of Gilac who trained as a plastics draughtsman and decorator, returned to Oyonnax, after a first experience in Péruwelz, and acquired an old button factory. He installed three injection presses and transformed the company into a 'comb and plastic articles factory'. And so our story began...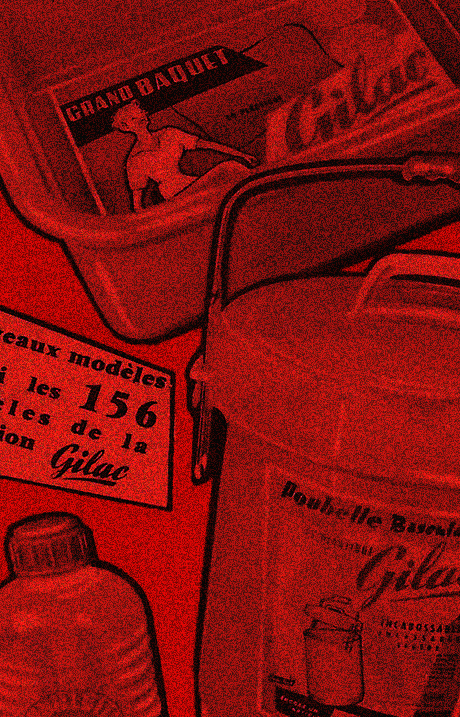 1941
CREATION OF THE COMPANY
Registration of the company 'Olivier Lacroix', which later became GILAC based on the first letters of his daughter's first and last name: GIsèle LAcroix.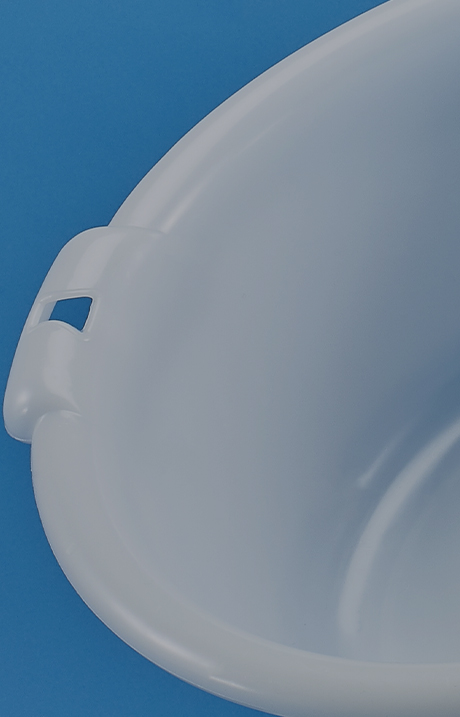 Technological innovation in Oyonnax with the first use of polyethylene to mould a basin (article still available in the catalogue).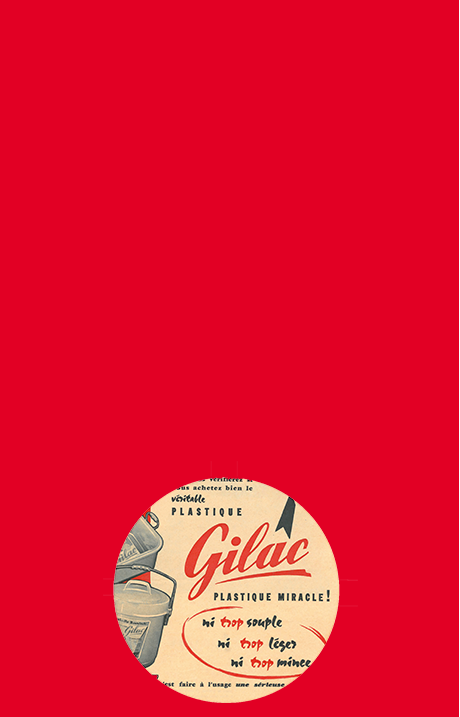 1955
OUR HISTORICAL SLOGAN
Deposit of the slogan 'Plastique Gilac, plastique miracle' (Gilac plastic, miracle plastic) created in 1953 and featured in all our magazine publications and advertisements for over 20 years.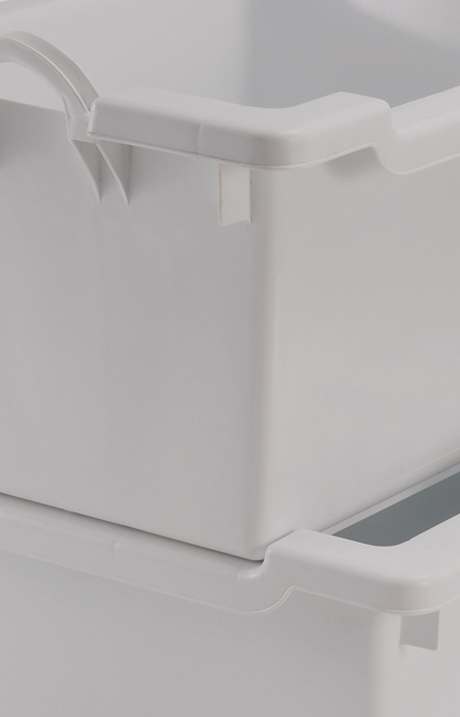 1960
CREATION OF THE PROFESSIONAL DIVISION
Development of the first large-volume containers to accompany the launch of the new professional division.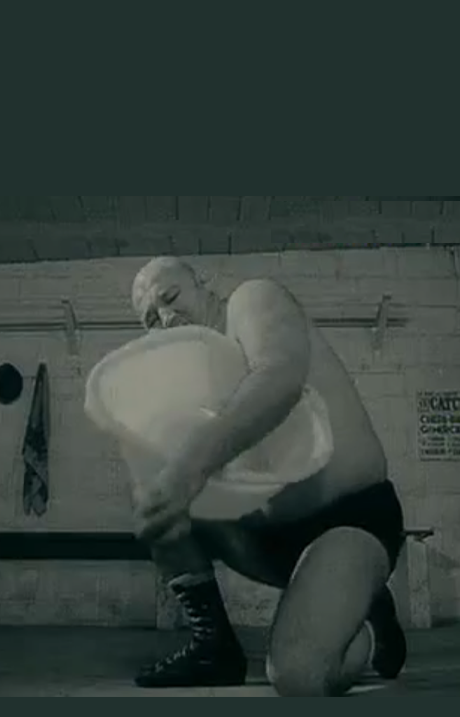 First GILAC TV campaign featuring the wrestler Cheribibi unsuccessfully trying to destroy the iconic basin. It received awards upon its release.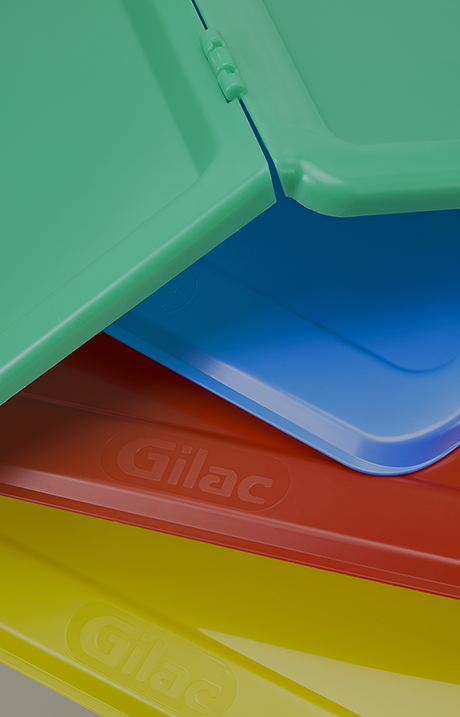 Launch of ranges of containers complying with the HACCP standard thanks to the inclusion of colour in production lines.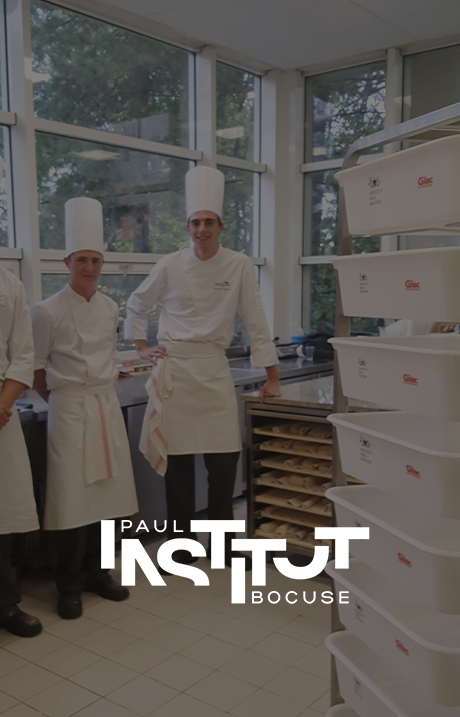 2007
FIRST BUSINESS PARTNERSHIP
First partnership signed with an internationally renowned training centre in Lyon: the Paul Bocuse Institute.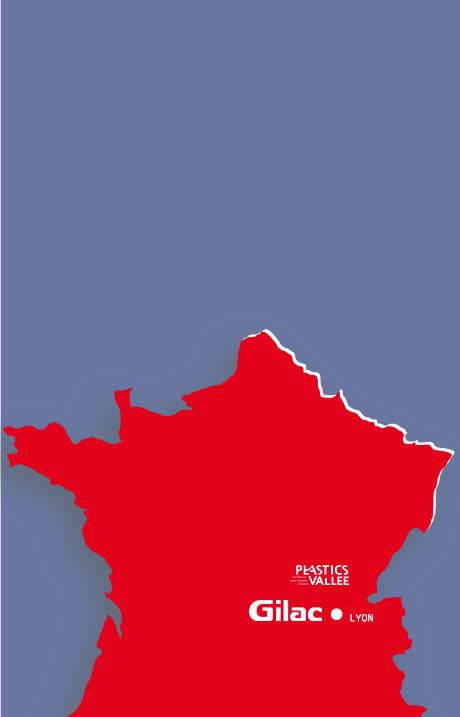 Creation of a new company called GILAC, an independent French SME, which took over the professional division of the historical company and relaunched the brand.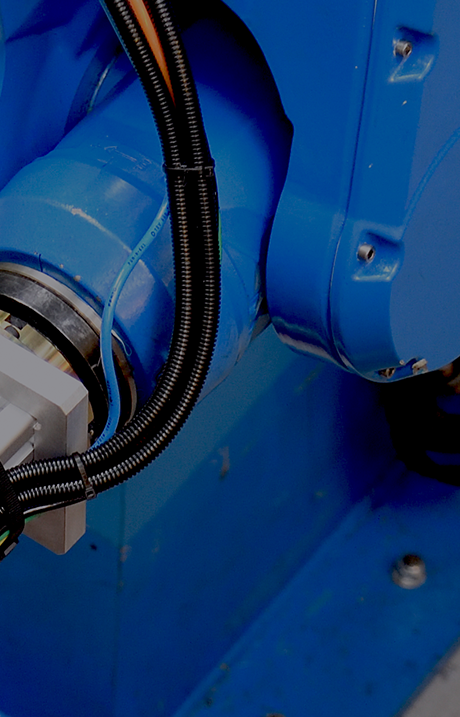 2018
RENEWAL OF THE MACHINE POOL
Installation of four new injection moulding machines on our production site. resulting in a machine pool of eight presses equipped with 3- or 6-axis robots, with closing forces ranging from 150 to 1,100 tonnes.
2020
NEW BIOBASED MATERIALS RANGE
Launch of the first range of containers in biobased material from natural and renewable resources, an alternative to conventional materials.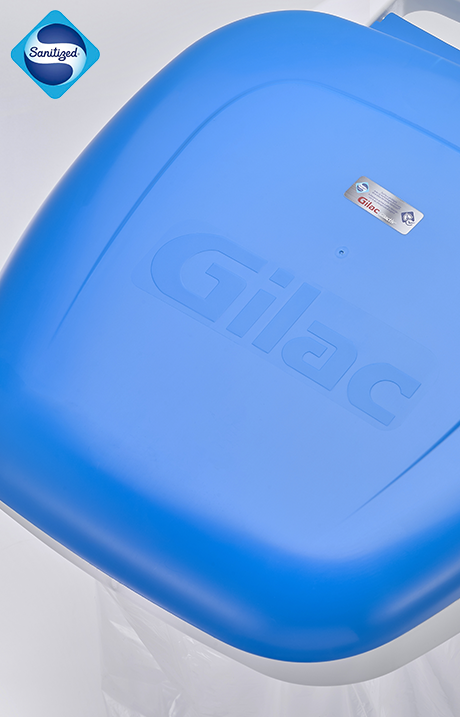 2021
ANTIVIRAL AND ANTIBACTERIAN RANGE
Expansion of our Gilactiv® range treated with the Sanitized® process, with proven antibacterial and antiviral effectiveness on container surfaces.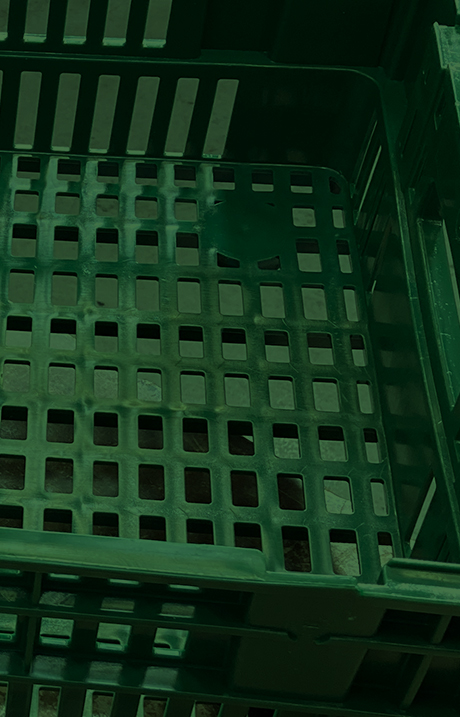 2022
NEW RECYCLED MATERIALS RANGE
Launch of the first range of recycled high density polyethylene (R-HDPE) containers produced from crushed containers suitable for food contact.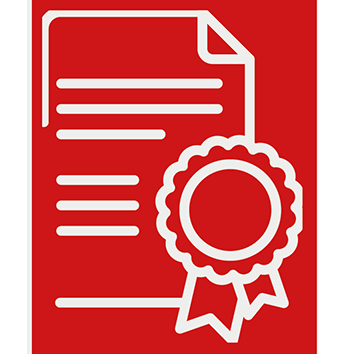 FOOD SAFETY CERTIFICATE
This mandatory declaration is your key to working legally. Requested during health inspections, food safety certificates certify that the food containers you have purchased comply with all the non-migration regulations in force in France and Europe. It attests to the product's viability in contact with edible foodstuffs for a given period of time. Find out more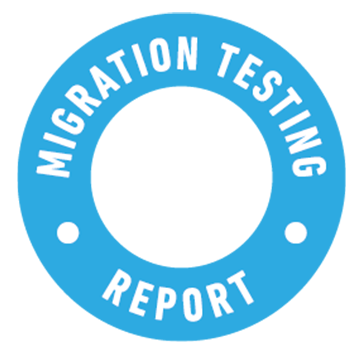 MIGRATION TESTING
You may not have heard of it, but it is essential! Their role is to verify that a container remains suitable for food contact, under different conditions of use, once manufactured. This control is essential to ensure that migration limits are not exceeded. These tests are little known and must be repeated every five years or sooner if the regulations are changed as was the case in 2021 (EU regulation 2020/1245). Find out more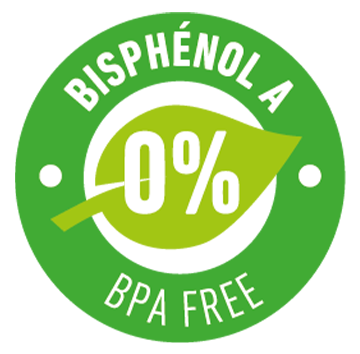 BISPHENOL A
We have heard a lot about it, but what exactly is it? Bisphenol A (BPA) is an aromatic organic compound recognised as an endocrine disruptor and totally banned in France since 1 January 2015. Although recognised as an endocrine disruptor by the European Chemicals Agency (ECHA) two years later, its use in Europe is still not completely prohibited. Find out more

FOOD-GRADE PLASTIC
Food-grade plastic is a generic term for various materials... and it is not an easy task to understand the abbreviations and other acronyms! The main materials used in food containers are polystyrene (PS), polyethylene terephthalate (PET), polypropylene (PP), high or low density polyethylene (HDPE/LDPE). in traditional version, or in biobased version (BIO HDPE) and recycled one (R-HDPE). 

HACCP METHOD
What does HACCP mean? The HACCP (Hazard Analysis Critical Control Point) method is a method for controlling food safety. It is a work tool aimed, in particular, at limiting product cross-contamination. This method helps comply with European and national regulations which impose obligations on the food industry to ensure the safety and wholesomeness of foodstuffs at all stages, from production to distribution. To help you control health risks and avoid penalties, we have developed product ranges that comply with the HACCP method. You will pass health inspections with flying colours! Find out more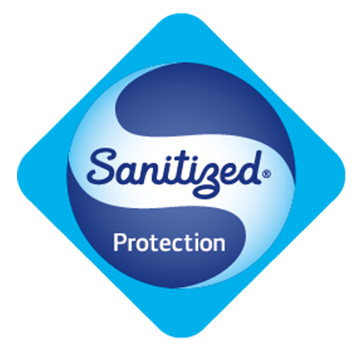 LE PROCÉDÉ SANITIZED®
To help limit the proliferation of viruses and bacteria, we have developed the Gilactiv® range. These products are treated with the exclusive Sanitized® process, which has a biocidal effect through the controlled release of silver ions. These silver ions diffuse on the surface of the container, forming a powerful antibacterial and antiviral film which prevents the proliferation of the viral load on the surface. Find out more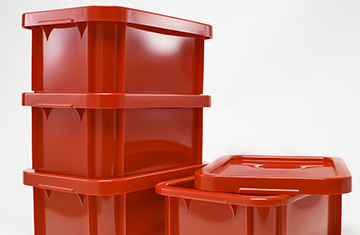 The first ecological gesture is to throw away less to limit our waste. As such, we fight against planned obsolescence by maintaining our ranges year after year so that you do not need to change all your equipment.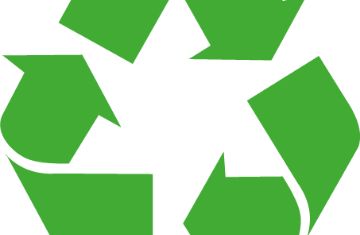 We are committed to being part of a virtuous circular economy. The plastic we use is fully recyclable. And, going further, we have set up a recycling operation where we take back your containers to recycle them.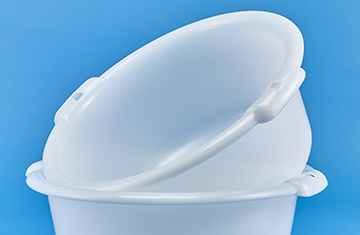 It is a little known fact, but plastic can be considered more durable than glass or stainless steel. Less heavy and less brittle than glass, handling risks are more controlled. Compared to stainless steel, it cannot rust (even when scratched).
CUSTOMISABLE
We offer a customisation service integrated into our production chain.
We can customise your containers with your logo, a message, or symbol. Markings are made by pad printing, screen printing, hot stamping, or IML. We can also manufacture a product in a given colour on request, depending on volumes. Contact us to find out more about our customisation services. Read more